Macquarie Data Centres Supersizes New Data Centre for Hyperscalers and AI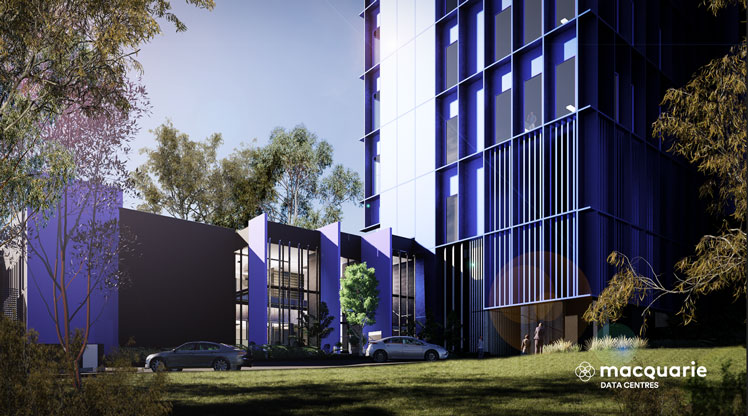 Leading sovereign provider announces potential to increase capacity at its next data centre, IC3 Super West, by up to 41% to reach up to 45MW.
Macquarie Data Centres, part of Macquarie Technology Group (ASX: MAQ) today announced a major expansion to its next data centre, IC3 Super West. This expansion gives IC3 Super West the potential to increase its IT load to 45MW, a 41 per cent increase from its original plans.
The expansion reflects Macquarie Data Centres's ambitious expansion plans to meet rapidly rising demand for power and data-hungry AI workloads in Australia while creating the ideal home for hyperscale cloud customers.
Macquarie Data Centres Group Executive, David Hirst, says:
"According to CSIRO, the Australian economy could gain $315 billion by 2028 through the integration of AI. However, unlocking the full potential of AI hinges on the availability of advanced AI-ready data centres. To ensure optimal performance in training and inference of these AI models, we are designing our upcoming data centres to meet and surpass the demanding requirements for higher densities."
IC3 Super West will be able to efficiently support the high densities and multi-megawatt power requirements of new AI chip and server infrastructure. The state-of-the-art data centre will also have the cooling requirements to match, by optimising the latest in both air and liquid cooling technologies.
This new data centre will be the third edition to the provider's Macquarie Park Data Centre Campus in Sydney's premier North Zone. The increase in planned capacity will mean the total campus IT load could reach 63MW.
Macquarie Data Centres' ambitious growth plans were bolstered by a $160 million capital raise in June 2023. The Australian data centre provider announced that the capital raise would be put towards its future-focused expansion strategy which involves acquiring sites in Sydney to accelerate growth and support the AI megatrend.
Macquarie has voiced its support for AI innovation in Australia and is committed to strengthening its sovereign data centre and cloud services operations to facilitate this. The company also recently added two new ultra-secure zones in its existing Sydney and Canberra data centre campus as part of a wider set of upgrades.
About Macquarie Data Centres.
Macquarie Data Centres is Australia's most trusted sovereign data centre provider. They house and protect the data for the world's biggest hyperscalers, Global Fortune 500 companies and 42% of the Australian Federal Government. Part of the ASX-listed Macquarie Technology Group, they have been successfully operating data centres in Australia for over 20 years.
Macquarie Data Centres currently owns and operates three data centres campuses, two in Sydney and one in Canberra, all of which are Certified Strategic by the Australian Government. Their flagship campus, the Macquarie Park Data Centre Campus in Sydney's North Zone is purpose-built to support the ever-changing needs of hyperscalers and AI.
Offering the confidence of a 100% uptime guarantee, their certified strategic data centre's provide the highest levels of security, sovereignty, service and compliance for their customers.