Trust is becoming increasingly important for colocation decisions as businesses globally adopt cutting-edge technologies such as cloud services, hybrid computing, big data analytics, IoT, edge computing, and AI. Safeguarding your organisation's data and infrastructure is crucial to growth, which is why understanding trust within the context of colocation is paramount.
Colocation providers who can demonstrate a strong track record of security, reliability, compliance, and scalability are well positioned to support your business growth in the market.
Break down the complexities of choosing a trusted partner

Choosing a data center colocation provider in APAC markets is complex when it comes to trust. The region presents challenges to businesses due to its geographical diversity, cultural and economic differences, and regulatory nuances. These can affect the way trust is established and maintained with a provider.

Additionally, the APAC region has diverse data protection and privacy regulations and a high level of cyber security threats, making it difficult for businesses to ensure compliance and protect their data.

Future proof your growth.

Australia, and Sydney in particular, is rapidly becoming one of the top-10 global data center locations due to its strong fiber connectivity, large cloud availability, strong economy, geological and geopolitical stability, and transparent government structures. As a consequence, it's a good choice for companies looking to expand into the Asia Pacific region or Australia itself.
Scale with Confidence.
Simplify the process of evaluating trust in colocation operations providers with our comprehensive checklist.
Find out what goes into initial audit, how to evaluate colocation partners for future growth and capacity, and uncomplicate security, compliance and reliability for mission-critical operations.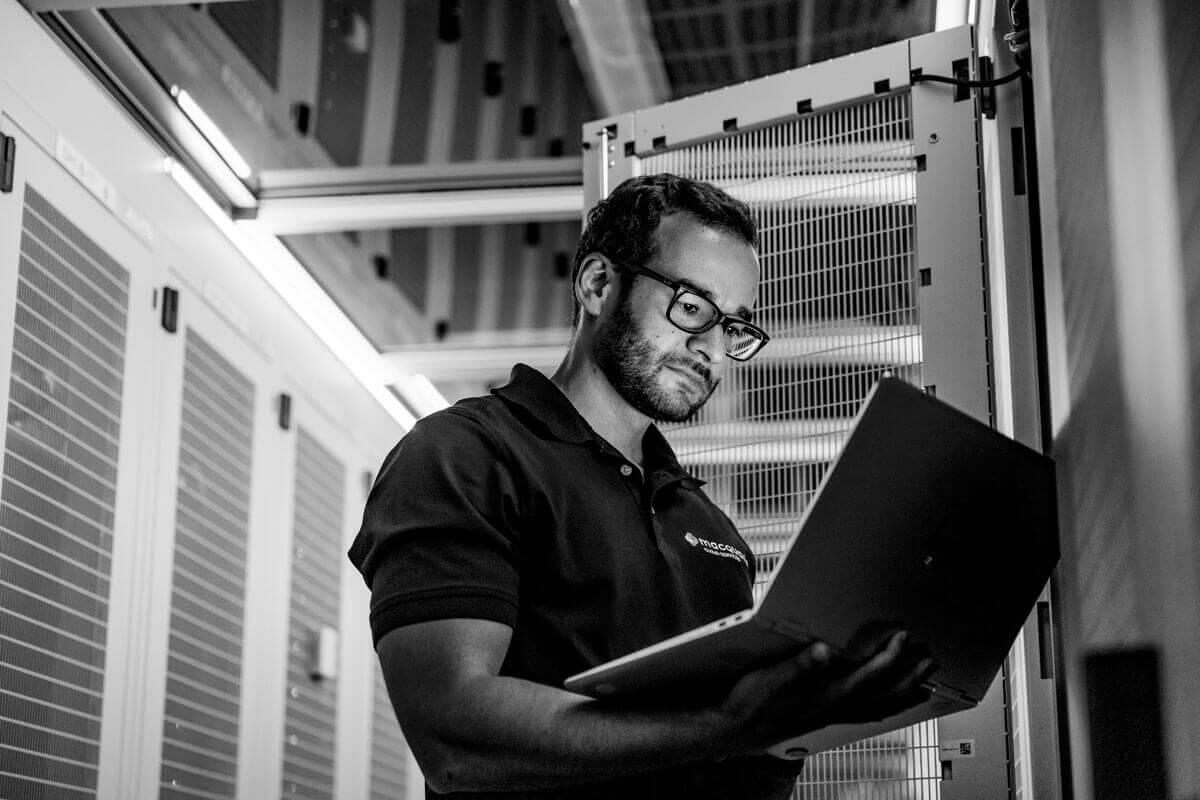 Scaling your business in APAC? Trust Us to Help You.
Macquarie Data Centres is a trusted leader in the industry, with partnerships with the Australian Federal Government, Hyperscalers, and Fortune 500 companies. We understand the complexities of trust ecosystems and have built our operations to provide customers with certainty, accountability, and the best possible services.