Macquarie Data Centres tops out hyperscale-ready facility in Sydney North Zone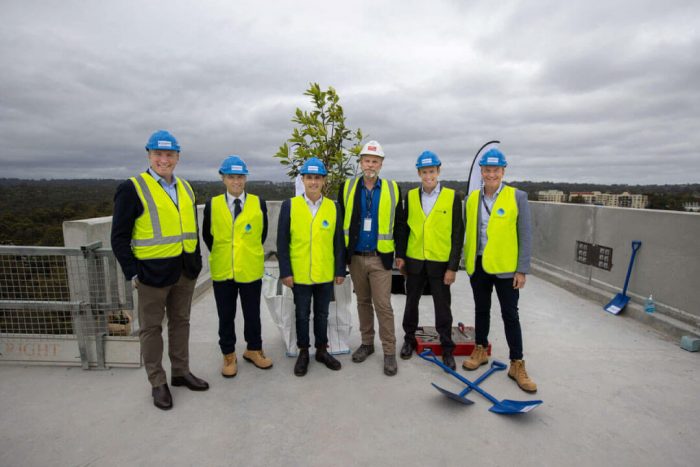 Demonstrating Australia's resilience throughout the coronavirus pandemic
Intellicentre 3 (IC3) Data Centre facts and figures:
AU$85 million – stage 1 investment for IC3 build
43MW – size and scale of Macquarie Park Data Centre Campus once IC3 is fully complete
1.28 – Power Usage Effectiveness (PUE)
1200 – Australian jobs created throughout the build
1903 – number of concrete trucks to date
780 – tonnes of Steel Reinforcement used
35.5km – electrical cabling completed thus far
Macquarie Data Centres, part of Macquarie Technology Group (ASX: MAQ), today announced the topping out of Intellicentre 3 East (IC3E), it's hyperscale-ready data centre, set in the heart of Sydney's technology precinct at Macquarie Park. The topping out signifies the successful completion of the structural build, despite the global COVID-19 pandemic. The internal fit out is now underway and IC3E is tracking to schedule.
IC3E is located in the Sydney North Zone, an area rich in cloud ecosystems and connectivity. It is a cornerstone of Macquarie Data Centres' local data centre campus and demonstrates the company's commitment to supporting the local economy; while providing the ideal home for global hyperscalers, Software-as-a-Service providers, and multinational enterprises wanting to access the Australian market.
Throughout the coronavirus pandemic, data centres have been elevated into a new asset class. With more reliance on data centres and the cloud to work, learn and socially interact, they've become a key driver for economic growth.
Construction together with data centres has been recognised as essential under the Australian COVID-19 regime. It's this classification that has enabled Macquarie Data Centres to continue building across 2020 and which sees both its IC3 and IC5 data centre in Canberra topping out within weeks of one another.
The purpose-built IC3E facility is designed to meet both the needs of global companies while perfectly positioned to support Australian business. This includes the Federal Government – with whom the Macquarie Technology Group is already well engrained – with 42 per cent of federal agencies leveraging its cyber security, secure internet gateway (SIG) and cloud services.
IC3E delivers against current and future sovereignty, security and compliance requirements. The finished centre will offer a plethora of credentials, including SCEC Zone 3 (or higher), SOC2, Tier III certification, and ISO 27001 certification*. It will also have 24/7 onsite security and support, staffed by government-cleared engineers.
David Hirst, Group Executive, Macquarie Data Centres, said: "Topping out IC3E, in spite of the many challenges we've experienced in 2020, furthers Sydney's position as a regional data centre hub and Macquarie Data Centres' key role within it. There's never been a better time to deliver new capacity in Asia-Pacific – more data is being created from remote work, education and an increased dependence on the digital economy, alongside burgeoning customer expectations for high quality service delivery."
"While some global companies were required to halt construction on their new data centres because of COVID-19 regulations, we're pleased to have been allowed to continue building across this year – and to have done so safely and efficiently, with limited impact from COVID. The resilience and tenacity of the team, including our construction partners, has truly shone through. Our investment in Australia's data centre ecosystem serves to create valuable jobs and build sovereign and secure capabilities – all of which is critical to helping grow Australia's economy as we emerge from the pandemic." he concluded.
As the data centre is fit out, IC3E will also showcase the latest in data centre technology. Its state-of-the-art cooling system will not only protect servers within the data centre from extreme external temperatures, but will also leverage the outside climate to deliver one of the most energy-efficient data centres in Sydney, according to the project's lead engineering consultant, HDR | Hurley Palmer Flatt.
HDR | Hurley Palmer Flatt Director, Peter Gaston said: "IC3E uses a sophisticated, alternative cooling method to standard chillers to protect stored information from worse-case scenario temperatures. At a time of extreme weather events brought on by climate change, this gives end users with highly valuable data, peace of mind. At the same time, the data centre community has a massive responsibility to improve the efficiency of its assets, and with a PUE of 1.28, IC3E is a stand-out data centre that will appeal to environmentally-conscious end users, from hyperscalers to retail customers."
Joining David Hirst and Peter Gaston at this afternoon's tree topping event is the guest of honour and Minister for Customer Service (New South Wales), the Hon. Victor Dominello and the Macquarie Technology Group Chairman, Peter James.
Commenting on the progress that has been made over in the past 10 months, Peter James said: "Delivering not one, but two data centres, during a pandemic is no mean feat. Gartner's latest forecast shows that spending on Australian data centre infrastructure dipped 10.4 per cent in 2020. Macquarie Data Centres has bucked that trend and has invested more than $100 million into data centre infrastructure across this period."
*Below is a full list of certifications IC3 will meet:
Tier III designed & certified by the Uptime Institute
ISO 27001
PCI DSS 3.2
SCEC Zone 3 & higher
ISO 45001
ISO 9001 &
ISO14001
SSAE SOC 2
120+ NV1 Government Cleared Engineers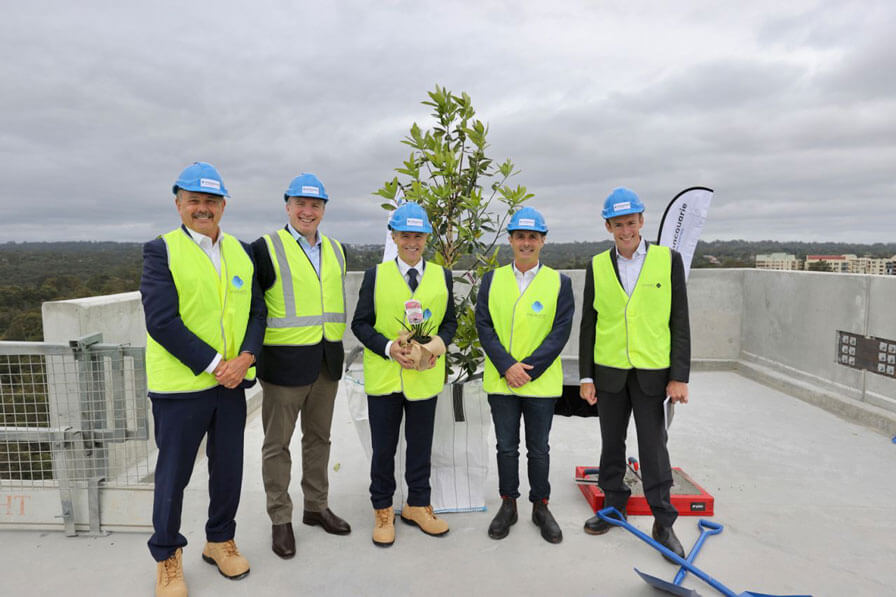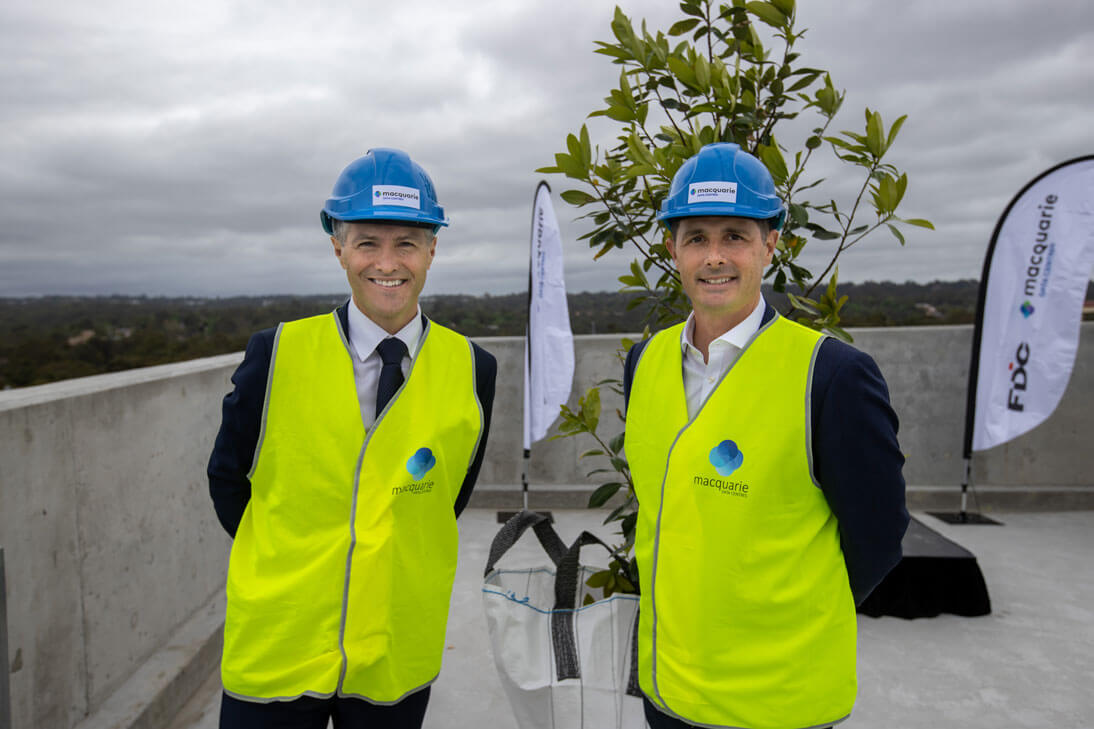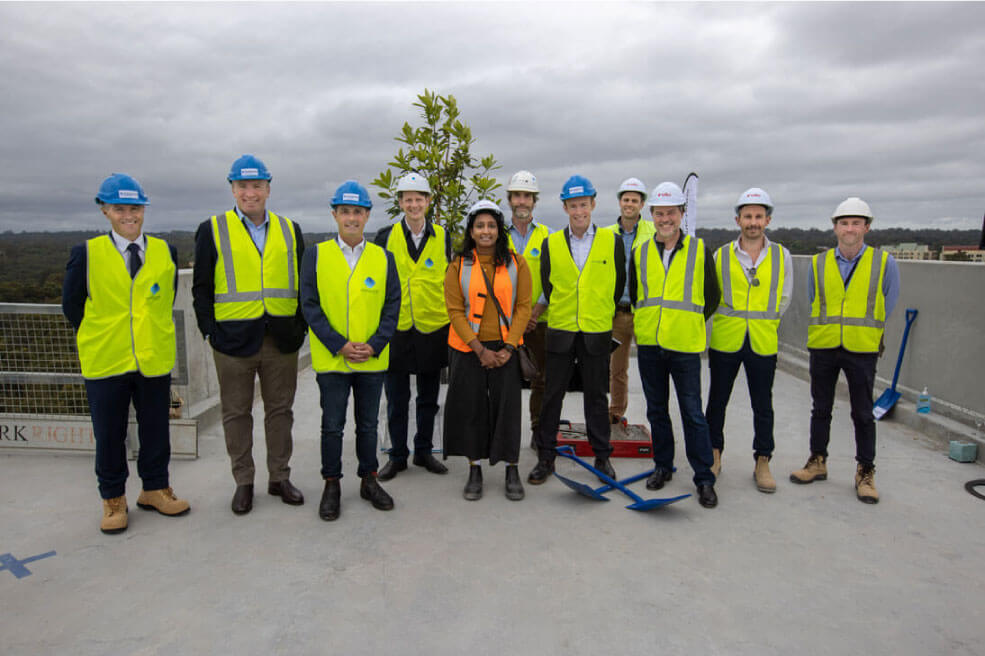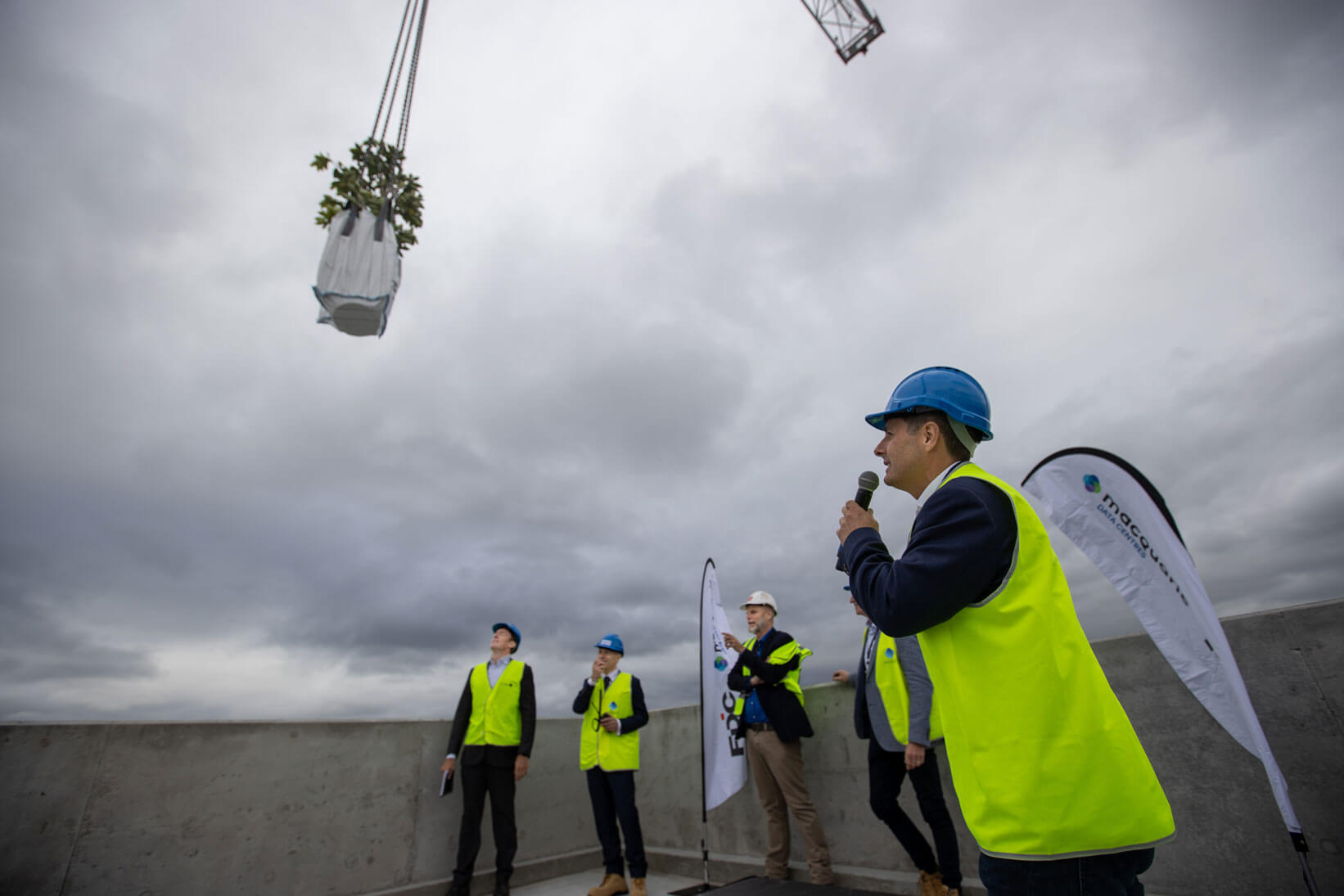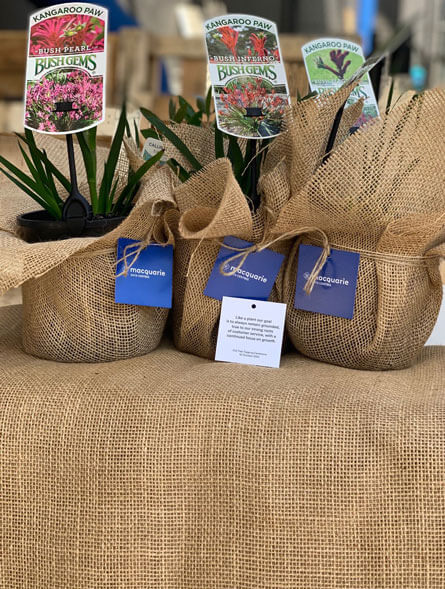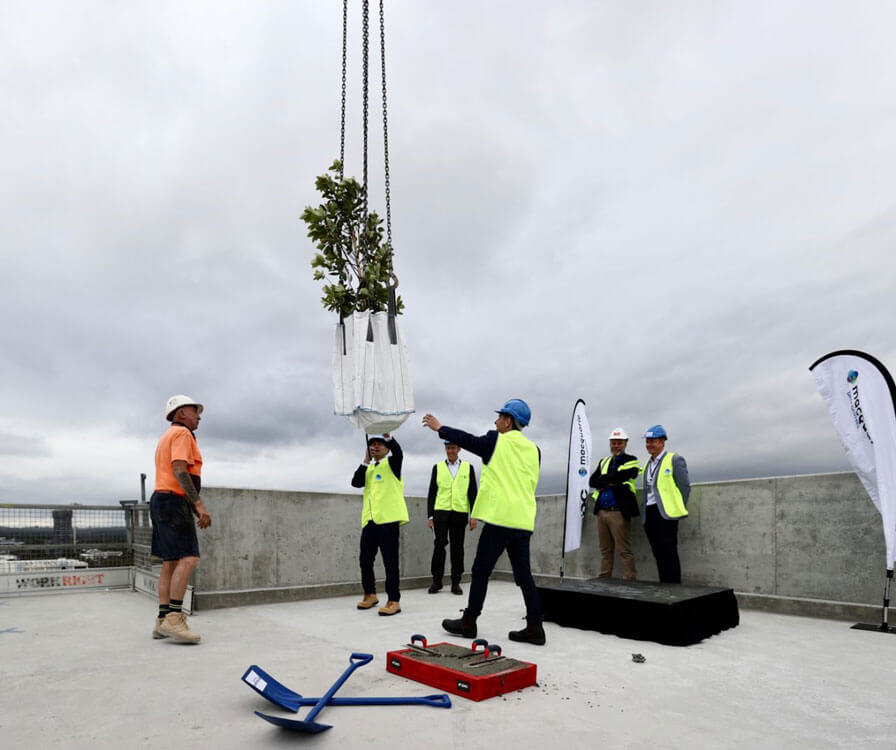 About Macquarie Data Centres
Macquarie Data Centres, part of ASX-listed Macquarie Technology Group, is a data centre operator trusted by Fortune 500 companies, large multinationals, and the Australian Federal Government to provide secure, sovereign, and compliant data centre services.
Located in Australia, Macquarie Data Centres delivers a comprehensive portfolio of certified colocation, connectivity, and engineering services, ranging from a single rack to multi-megawatt hyperscale requirements.
Uniquely positioned to deliver orchestrated environments that are better connected and highly secure – with enterprise-scale efficiencies and the unrivalled IT engineering support of over 120 Government Cleared Personnel – Macquarie can customise any data centre design, to meet today's needs and accommodate tomorrow's growth.
Visit https://macquariedatacentres.com/ for more information.