Big data: Do you have sufficient runway for take-off?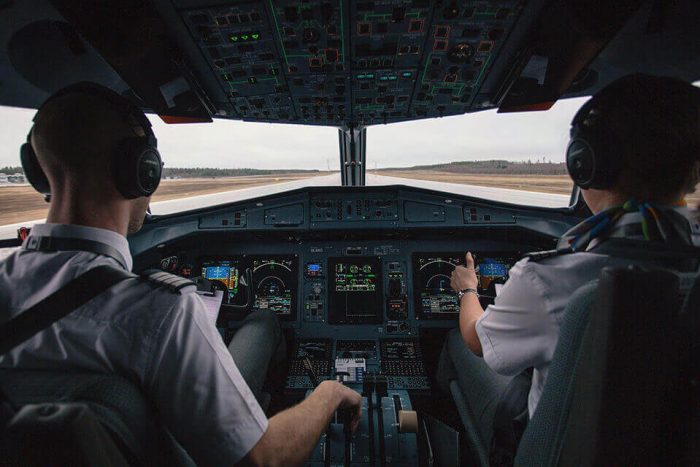 Sufficient capacity requires new data centre thinking.
There's a saying in aviation that you should always commence your take-off at the very start of the runway, and land at the very start of the runway, to maximise the runway you have available. Runway behind your aircraft is of no use at all.
The analogy transfers nicely to managing, scaling, and gaining leverage from big data. In particular, the planning and scaling of data centre capacity required for large amounts of data demands maximum flexibility. Important decisions need to be made around choosing a colocation partner and multi-cloud options.
Many of the organisations we talk to and work with say that one of their biggest challenges is capacity planning. Whilst the likelihood of future change is well-understood, the degree of change and how quickly it happens aren't.
Organisations know that their data is only going to increase, and that data itself will generate more data. We live in a commercial world in which around 2.5 quintillion bytes of data is generated each day, and about 70% of that is user-generated.
So organisations are looking for data processing capacity and data centre operational efficiency that gives them the power they need to be successful. The organisations that get ahead will be those that leverage data efficiently and use it to provide a better offering to their customers.
Those who don't risk losing out to competitors that have a better understanding of their markets and harness data in a more cost-efficient manner.
The future is forward, the direction is less clear.
Companies we're talking to are mapping these strategies more as journeys than as definitive destinations. They can see that they need to move their remaining on-premise compute power into more-efficient environments, from colocation to clouds, which cohabit inside a data centre.
Decisions are also influenced by legacy systems and applications, which impact their journey to get to an ideal future state.
Infrastructure planning in support of data, applications and users is not just for any particular year, but for many years to come. The last few years have shown all of us that growth can be unpredictable and sudden. That means that underlying digital infrastructure and reference architectures need to be able to scale quickly to meet new, and often unforeseen, opportunities. All while accounting for the government policies, regulations and compliance laws that influence where companies should place infrastructure and data.
It has to provide the best-possible environment and the best-possible advantage to the business. Without this type of planning and strategy the cost of re-platforming will be high, and could introduce major risk and disruption.
When it comes to data centre providers, the decisions needed are many and varied. How much data and processing are required? How is data to be collected, stored and backed up? Where should it be located? What are the implications around data sovereignty, including the certifications required? Business need to carefully pick a data centre that addresses all these considerations.
And data is hot – in the sense that the computing power it requires generates heat. The more data businesses accumulate, analyse and store, the more powerful the processing requirements will be, and the more important the physical data centre infrastructure becomes. Different datasets and data densities require different levels of power and cooling that have environmental consequences. Data centre operators have a responsibility to be as efficient as possible to reduce the impact they have on the environment, and to ensure they meet the expectations of governments, boards, customers and citizens now and into the future.
Think big, plan for bigger.
When planning their data capacity and choosing a data centre provider, businesses need to look at the bigger picture. A bigger picture that includes performance, scalability, flexibility and longevity. If we go back to the aviation analogy, this is about planning the runway length and direction, and planning its operation. Runway direction is the compliance and sovereignty. Runway length is the capacity and operational flexibility.
In deciding where to put their data, no business wants to discover that they chose a runway that was far too short after the aircraft starts its takeoff roll.